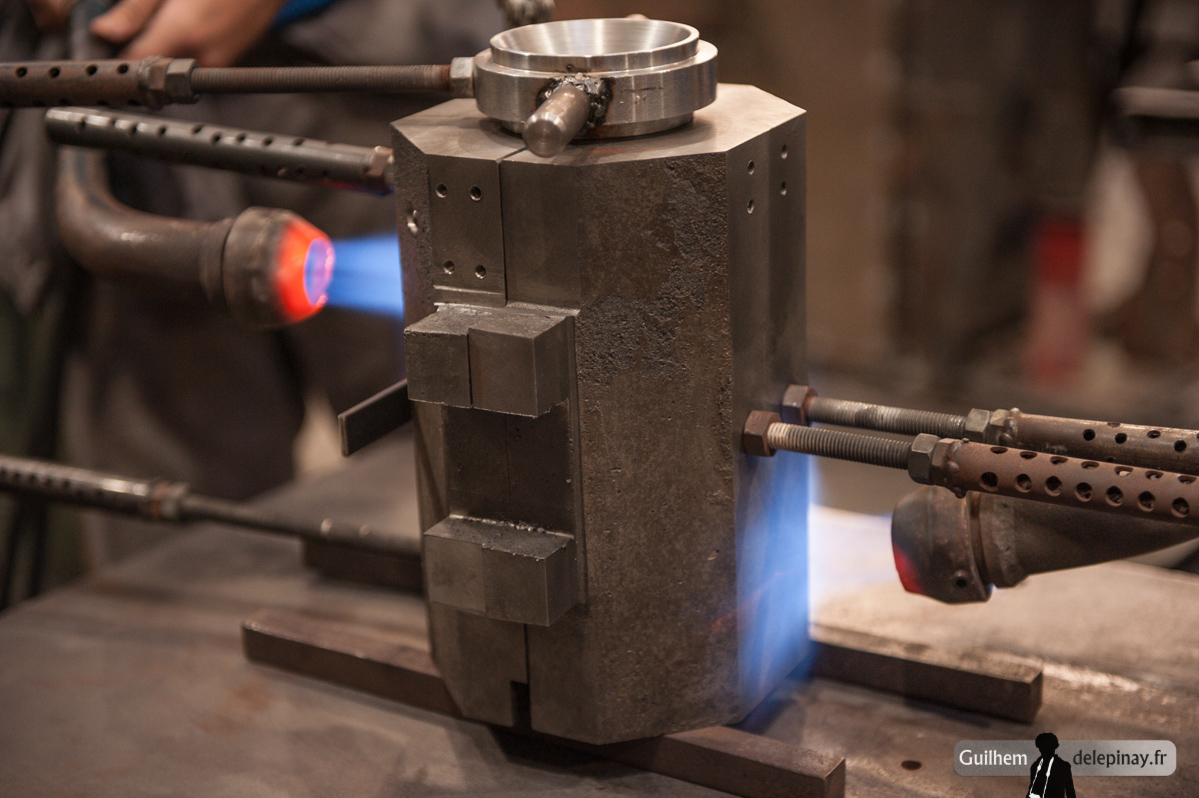 I offer you today first episode a small series of photos about the preparation of a Gala, and not just any : that of Arts and Medi
thirds of Lille. Ce gala, bringing about a year 4000 people in school, has many features. We will see in this series how these features make this holiday a very special event. Having had the chance to be responsible for organizing the gala there a few years, it is with great pleasure to be back this year to attend the preparation for you to share some secrets.
Ashtrays, traditional objects Gala
A tradition of the gala is to distribute to its participants objects made in the workshops of the school by the students themselves. These objects are always ashtrays, although sometimes they are difficult to use as such. This may seem strange as "gift" de gala, but going further than the very purpose of the object, this is the phase of design and construction that will have meaning. Students organize themselves to propose a project that holds up to their teachers manufacturing. The ashtray is made either by machining, soit one fonderie ou bien en forge. These are workshops that have always existed in the school of Arts and Crafts, but maybe one day will ashtrays made in 3D printing !
This project will develop the leadership students, and cohesion : an achievement of this magnitude (most 700 units are generally made) indeed requires a significant investment of a large number of students ! The project is still supported by teachers, because it allows to combine the projects "extra-scolaire" students to the teaching of school. What more ?
The project Fignoss 2013
This year, to match the theme of the gala in connection with antiquity, Team ashtrays (Rhinestone cendar's) decided to make a hollow amphora. A CAD drawing was created, then all calculations foundry were performed to determine the method of casting. An unusual process was chosen to meet the specifications : the inverted casting process (I'll explain in detail its principle in photo captions). The mold was made in collaboration with Professor machining, and required many hours of work (carried out during hours of course !). Congratulations to the team's cendar anyway, because as you will see the result is spectacular !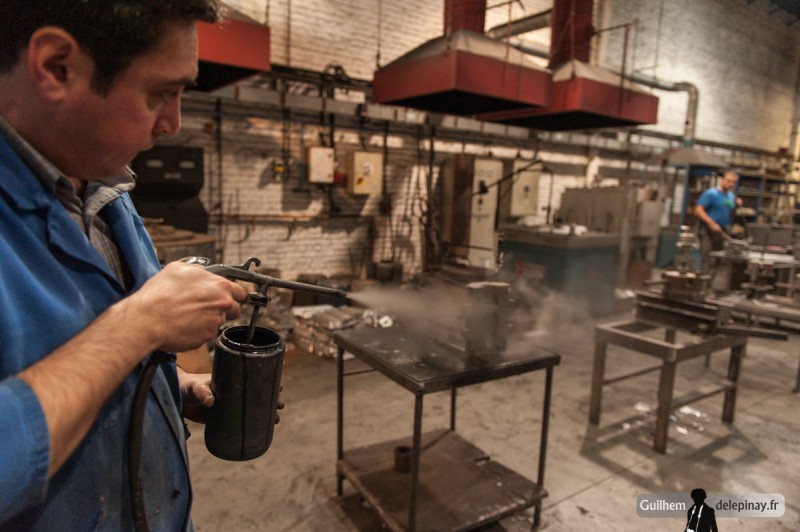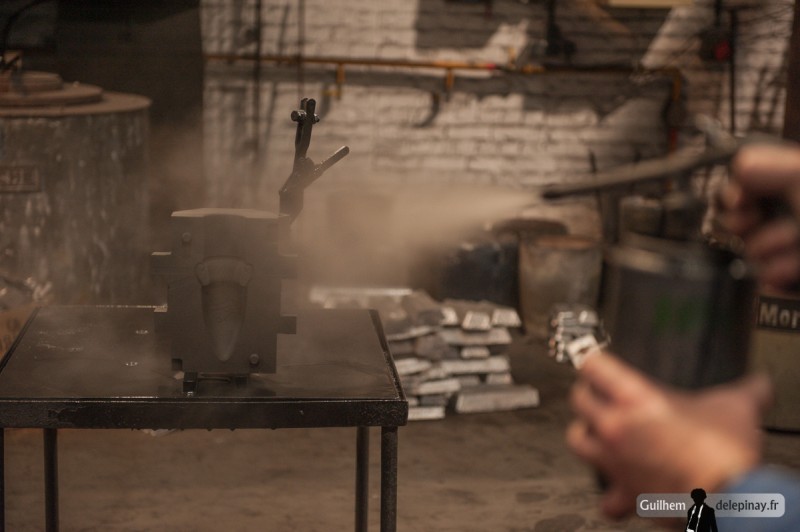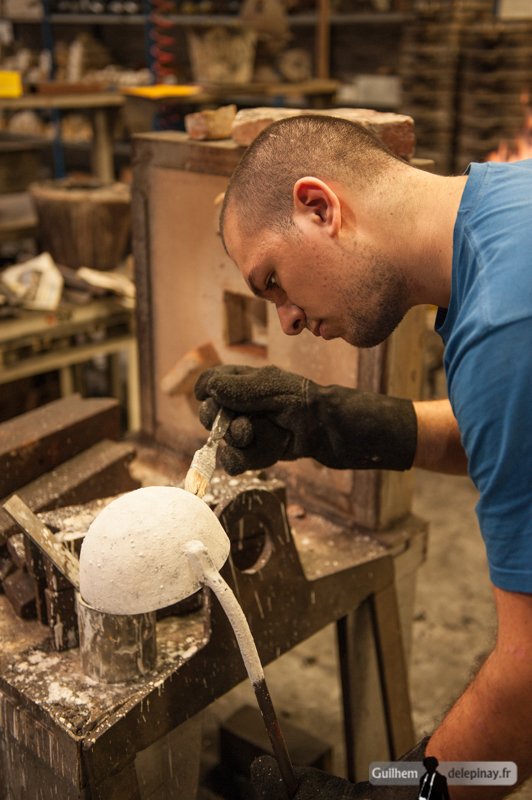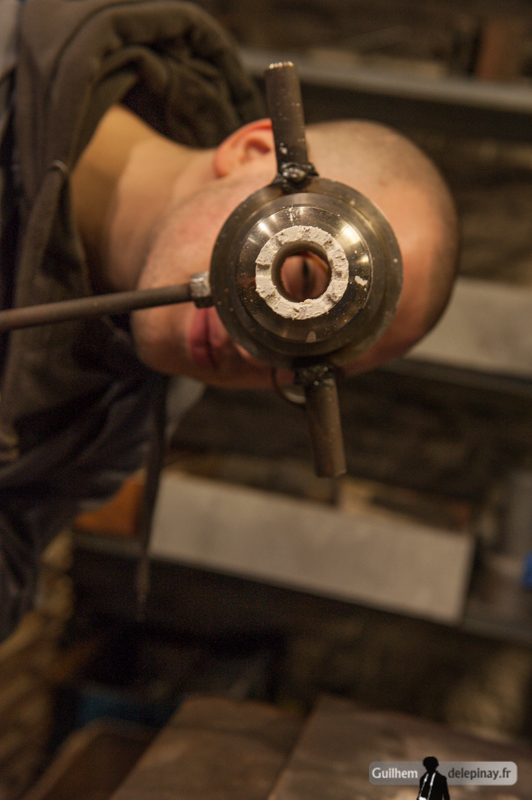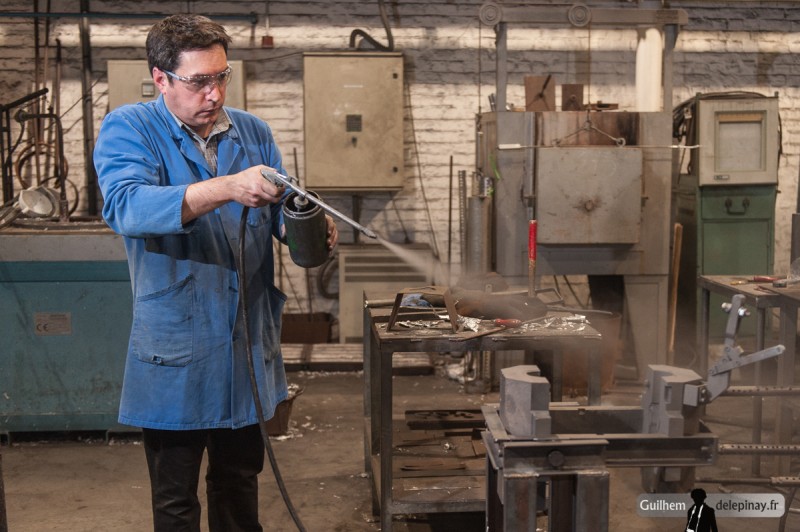 Thirty ashtrays have been successfully completed during the first test session. This is far from 700 planned total, but still very good for a first time ! The objective will be surely achieved without problem this year !
Congratulations to all the team's cendar, and good luck for the week of frenzied achievement of 700 ashtrays planned for next week !
More information on the official website Fignoss Gala : fignoss.gadz.org
The next episode !
The next reports show other aspects of the preparation of the gala arts and crafts, as the organization of students during the week of preparation, and the transformation of the school eg. See you soon !
HTTPS://delepinay.fr/WP-content/uploads/2013/11/Cendars-am-Lille-photo-Guilhem-de-Lepinay-11.jpg
798
1199
Guilhem
HTTPS://delepinay.fr/WP-content/uploads/2015/10/silhouette-logo-texture.PNG
Guilhem
2013-11-15 03:34:53
2015-07-08 12:16:58
Arts and Crafts : manufacturing ashtrays foundry