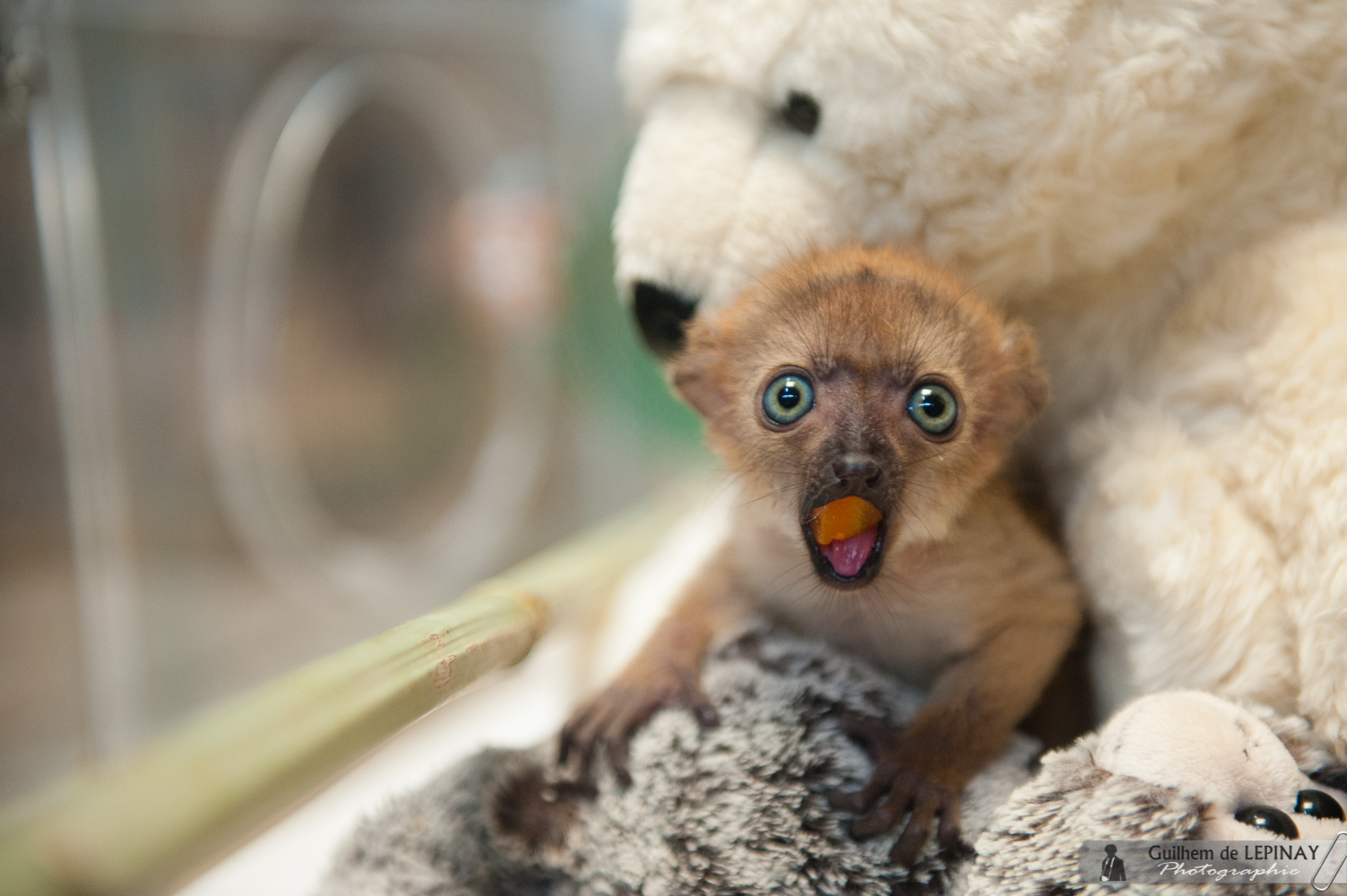 Olanna, a lemur baby, was born March 1st at the zoo of Mulhouse (Haut-Rhin). The small Olanna weighed only a few grams at birth, and his mother was not able to feed the small primate. After 19 days of bottles every three hours, staff at the zoo is proud to show off its small protected. Olanna is now in full health and is visible to the lemur from the Mulhouse zoo space
Olanna lemur eyed the Zoo of Mulhouse
The zoo-keepers found the baby lemur entwined around his mother's belly, on the morning of his birth. They immediately understood that the mother had difficulties to feed her newborn. With the help of veterinarians, an incubator and a large white Teddy, emblem of the zoo since the opening of the far North area, Olanna resumed normal growth, and it shows. Since, the zoo staff took affection for the little beast.
Check out the official photos of Olanna early April !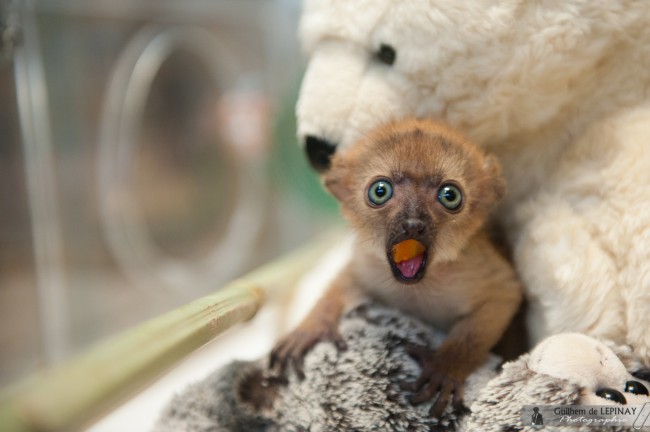 More photos of Olanna and zoo on my Facebook page !
See you soon !
HTTPS://delepinay.fr/WP-content/uploads/2014/05/Olana-Lemurien-photographe-Guilhem-de-Lepinay-4.jpg
1000
1503
Guilhem
HTTPS://delepinay.fr/WP-content/uploads/2015/10/silhouette-logo-texture.PNG
Guilhem
2014-05-07 15:58:40
2015-07-08 12:11:20
Olanna lemur eyed the Zoo of Mulhouse