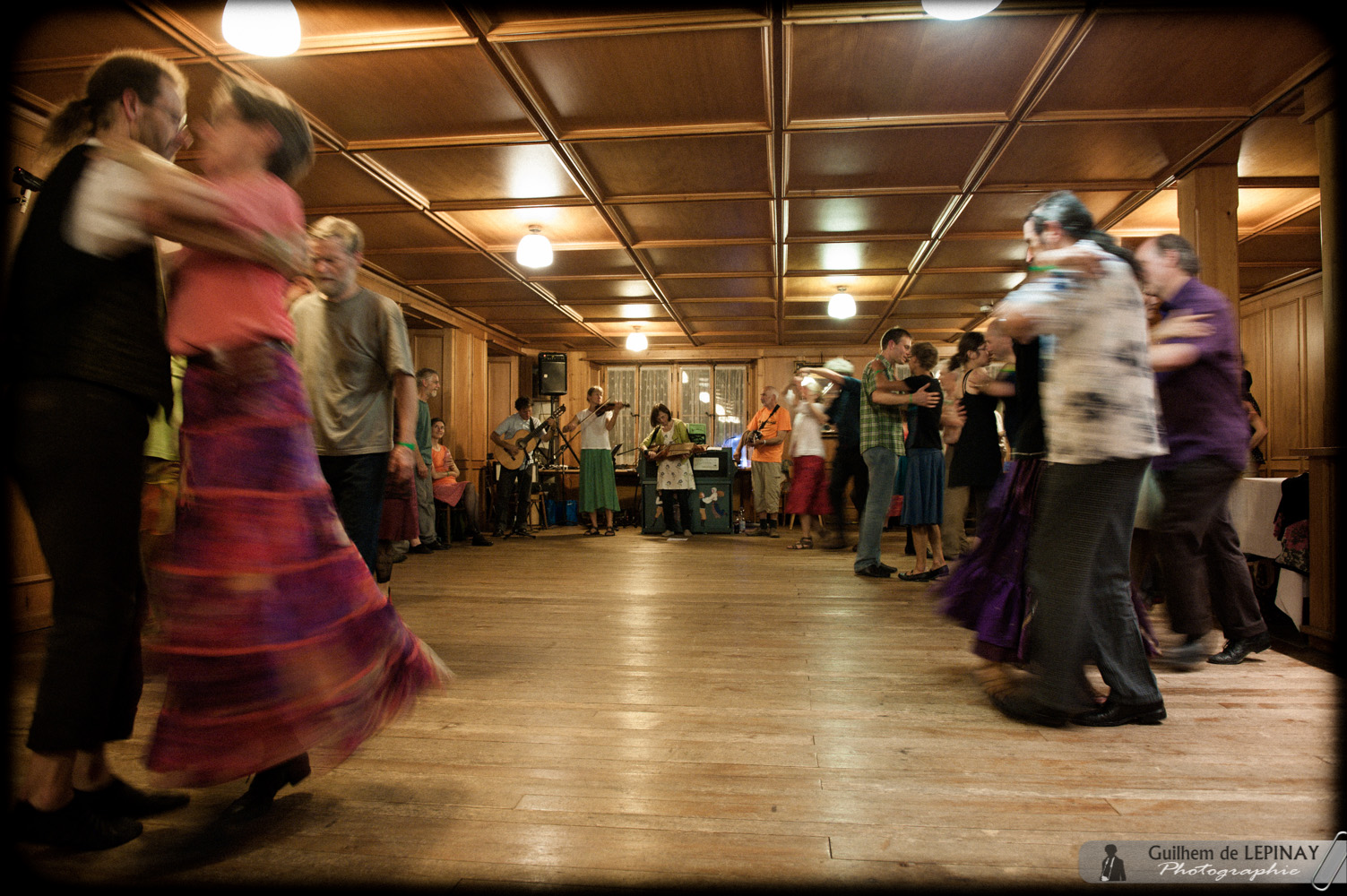 Hello to all,
To make the communication of the festival The Morimont folk held the 11 and 12 October at the Morimont, in Oberlarg, I am currently doing folk region region festivals tour.
First of all what is music folk ? Here is a little explanation found on the festival site to summarize all of this :
A folk bal is a manifestation of popular music and dance. The music of traditional origin come from different regions and french environments. This kind of balls appeared in the years 1970 in the context of the renewal movement "Folk".

A large part of the dances are easy and affordable also for people without great notions of dance, So what if the result is not perfect the first time. None "expert" was born dancer and a folk bal, by its convivial atmosphere, the ideal place to dare his first not dance!
Discover here a selection of photos taken during this event. If you have attended and want to retrieve all the photos, do not hesitate to send me a message via my contact page.
See you soon !
Discover pictures from other folk bal here !
And here the festival Folk Guttannen photographs
The atmosphere was very nice as you can see on the pictures ! This was far for us since the France, but it was really worth !
Visit the 11 October at the Morimont for the first edition of The Morimont Folk Festival
HTTPS://delepinay.fr/WP-content/uploads/2014/09/Festival-Musique-folk-photographe-Guilhem-de-Lepinay-8865.jpg
1000
1503
Guilhem
HTTPS://delepinay.fr/WP-content/uploads/2015/10/silhouette-logo-texture.PNG
Guilhem
2014-09-24 15:50:13
2015-07-08 12:07:17
Photos Festival Folk Guttannen