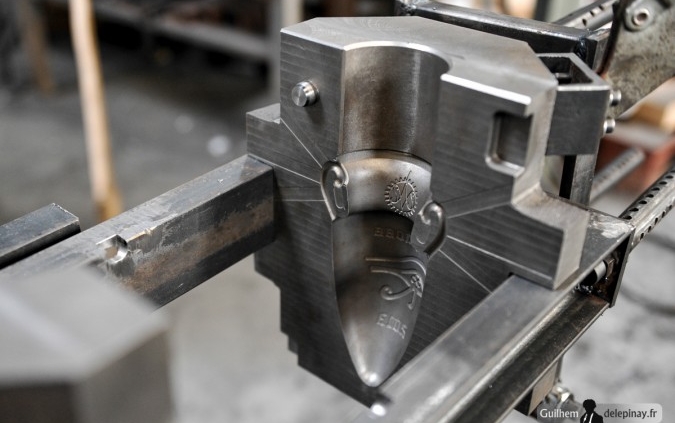 Design and implementation of an innovative method of casting foundry, This is the challenge that took a team of engineering students of Arts and crafts in Lille.
A tradition of Galas Arts and trades is to distribute objects made by the students themselves in the workshops of the school. These objects are always ashtrays, and if the interest of one such utensil is also stronger could be, This tradition is maintained and even the magnitude !
A team of students organizes itself to develop a supportive project technicality and reduced budget, and with the available resources : traditionally machining, smelter or forge. These methods are the pillars of Arts and crafts workshops, but no doubt will we someday made ashtrays 3D printing !
This approach, always supported by professors of manufacturing, allows to combine projects "extra-scolaire" the teachings of the school, while promoting the spirit of initiative and the cohesion of the students. What more ?
The draft of the Grand Gala of Lille 2013

The theme of the gala being mythology, the ashtrays team decided to an amphora hollow. Easy to say and draw in CAD, But how to perform effectively ?
Thanks to the ingenuity of the team and Professor of foundry in Lille, Philippe Costes, an absolutely innovative solution Foundry for aluminium was imagined : the inverted casting. With this method, need more core to scoop the amphora, the mould is mounted on a pivot that allows the switch to evacuate, a few seconds after casting, the center of the room molten metal, who has not had the time to solidify. A higher pin allows for more precise moulding of the mouth of the amphora, and the uprooting of the core hollow casting.
The tension was palpable during the preparation, but the result obtained from the first casting showed the relevance of the choice of the team when designing : the result is spectacular ! More than 1100 good parts have been produced in just five days, with a time of medium cycle about 1 min 10s !
Below you will find a selection of photographs taken during my reporting on the grounds of the school.
Reportage casting : the inverted casting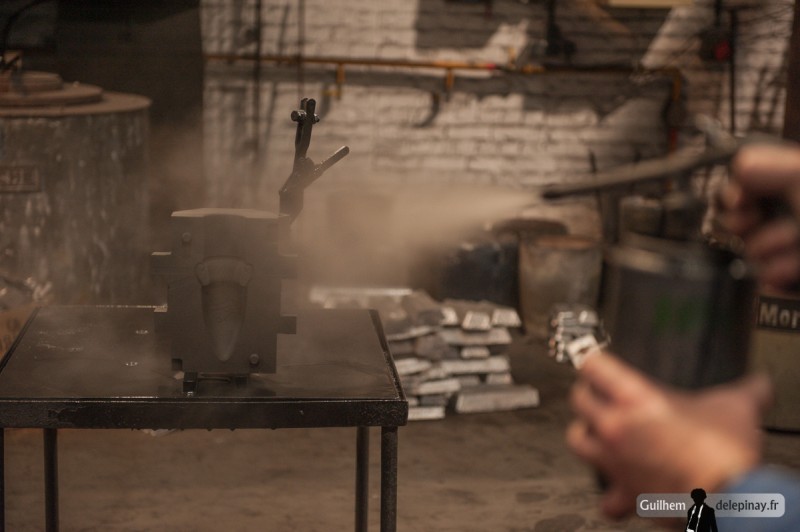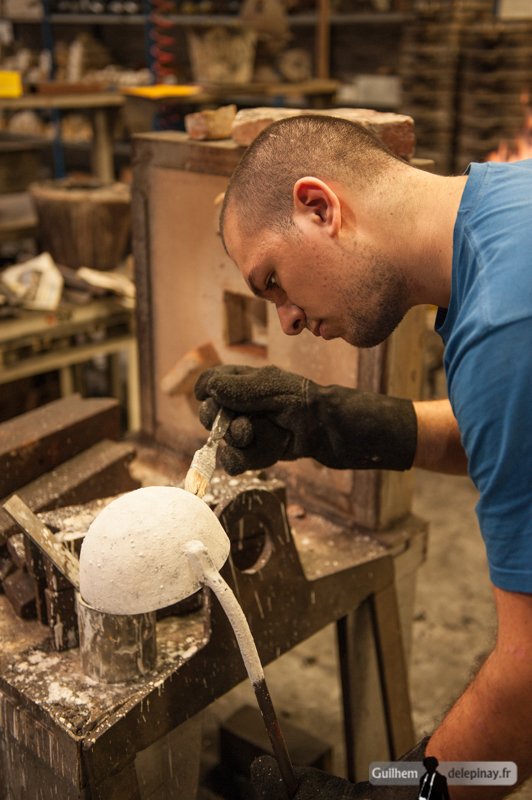 Lille Foundry has not said its last word, and if most French foundries were today relocated, This story proves that knowledge make this craft is not yet forgotten !
HTTPS://delepinay.fr/WP-content/uploads/2014/08/Cendars-am-Lille-photo-Guilhem-de-Lepinay-2-675x449.jpg
449
675
Guilhem
HTTPS://delepinay.fr/WP-content/uploads/2015/10/silhouette-logo-texture.PNG
Guilhem
2014-08-11 00:38:23
2015-07-08 12:49:33
Reportage casting : the inverted casting