Hello to all, a quick note to announce once again my traditional presence at the Grand Gala of Arts and crafts, Night of Fignoss 2016 !
It is with great pleasure that I return to Lille at the beginning of each winter to see the PG, or small gadzarts, prepare the Gala for about 3000 people. It reminds me of happy memories, in this school that has taught me so much, be it during class and outside. We can say that the role of head of the Organization of the edition 2007 Indeed forged me in that I became !
All that being said, Let's move on to practical information ! The Fignoss 2016 will take place the 19 November 2016 at the school of Arts and crafts of Lille, as usual !
Here is this year's poster, pretty retro-naïve, I like !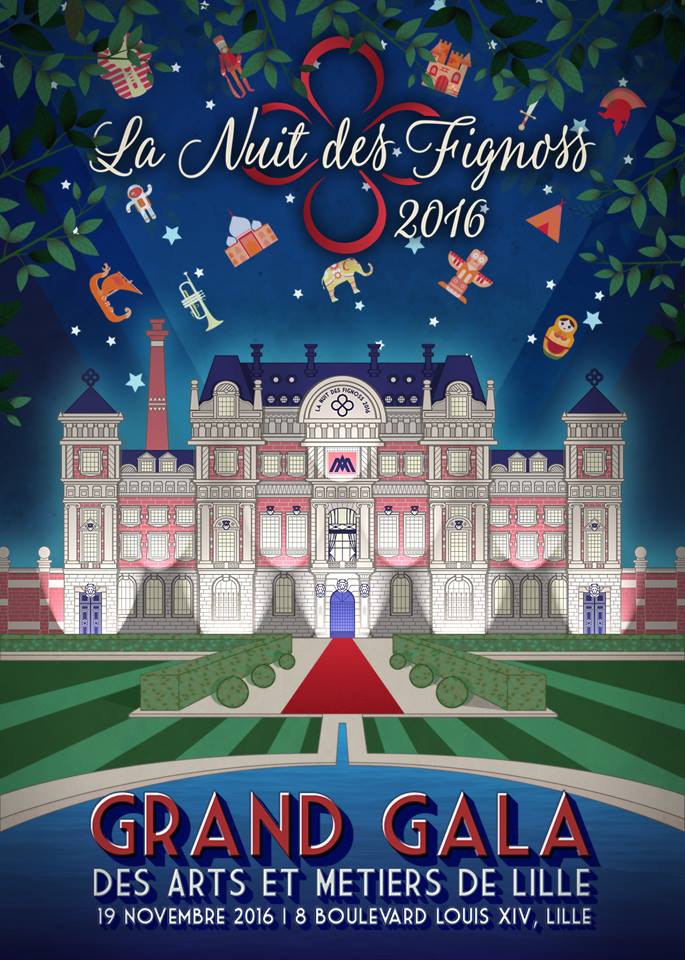 All the info can be found here, on the site of the gala : fignoss.fr. Reservations will be on this site (pour moi c'est bon j'ai le pass "Artist", la classe non ? 🙂
Afin de vous mettre l'eau à la bouche je vous propose de redécouvrir mes photos des années précédentes !
It's not a nice set already ? To be continued !
In the Fignoss 2016 !
Guilhem
Save